Discover more from Adulting with ADHD
Hi ADHDers! Here's a personal insight into what it's like clumsily navigating life with a late ADHD diagnosis! No topics off limits, so are you in?
Over 10,000 subscribers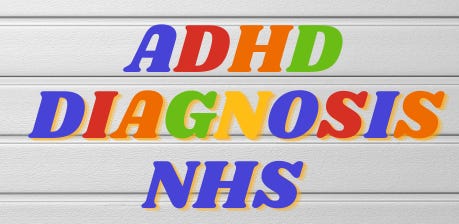 Image Description: Text displaying the words, ADHD Diagnosis NHS
I was diagnosed with ADHD combined type earlier this year on the UK's National Health Service. It took me 1 year and 6 months to receive my formal diagnosis. If you live outside of the UK and want to tell your diagnosis story, shoot me an email/tweet and let's collab!
Before my appointment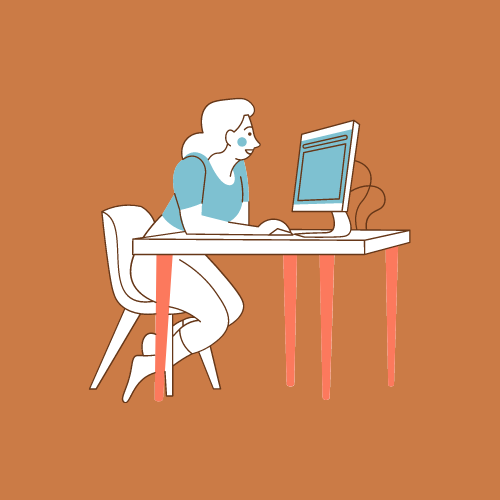 Image Description: A woman sat at a desk browsing the computer.
Before I booked my GP appointment, I did lots of research into ADHD. I read that if you're trying to get diagnosed as an adult, you should make a list of ADHD symptoms/traits along with examples of these symptoms in childhood or adulthood. For instance, an inattentive trait would be finding it difficult to pay attention to detail or difficultly sustaining attention. How does it present in your life? And under what circumstances?
Also, I did any free test I came across online to understand my symptoms/traits better. There's quite a few on Google. Disclaimer: I'm not suggesting that these tests are a way to find out whether you have ADHD or not and I don't know how accurate these tests are.
My GP appointment
As expected, I needed to 'make a case' of why I felt I had ADHD before my GP referred me to a specialist.
My GP told me she didn't think I had ADHD because she had a patient who had ADHD and I didn't exhibit the same behaviours. FYI, ADHD presents differently in people. I'd also successfully masked my ADHD my whole life so her opinion was pretty redundant. This seems to be a common theme when ADHDers speak to their GP about the possibility of having ADHD. This is why I strongly recommend having a couple of examples to take to your appointment.
I presented examples from childhood into adulthood and used examples from both my social life and work life. I told my GP that although she did not think I had ADHD, I would like to be referred to a specialist to confirm whether or not I had ADHD. In the end, my GP agreed to refer me but mentioned that it was very difficult to get an ADHD diagnosis as an adult and also it would take me about 2 years to get a diagnosis on the NHS. I GULPED!
My first assessment with an ADHD specialist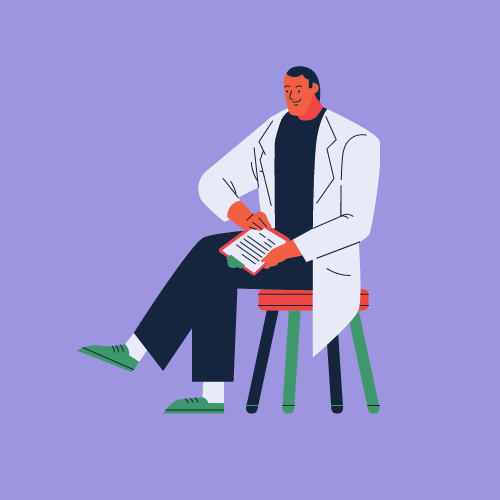 Image description: A doctor in uniform sat in a chair, holding a clipboard.
My assessment with the ADHD specialist was around 9 months after my appointment with my GP.
During the waiting period, I considered switching to a private health care provider to get an assessment. However, I saw that it costs around £495 for an assessment and I didn't have the money to spare. I would have been gutted if I paid that much money to be told that I didn't have ADHD. Also, I thought that I'd lived long enough not knowing whether I had ADHD or not so I could wait a little longer.
My assessment with the specialist lasted around 1hr. The list of questions he asked was pretty similar to the questions I came across in the online tests. After the assessment, I was told that it was highly likely that I had ADHD but this would have to be confirmed after I had a final assessment which was carried out by a psychiatrist.
Final assessment and ADHD Diagnosis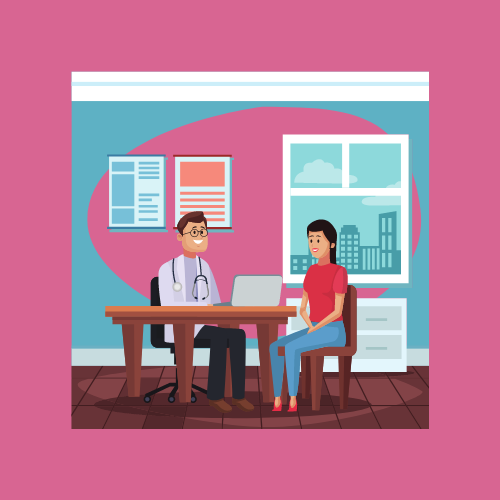 Image description: A doctor and a patient sat in an office at a desk with a laptop.
My final assessment was 8 months after my first assessment. I'd honestly forgotten about the final appointment until I received a letter in the post one day for my final assessment. It took me around 1 year and 6months to get this stage, a long time!
My appointment with the psychiatrist lasted about 90mins. The assessment was pretty similar to my first assessment, a couple of questions on hyperactive and inattentive traits. We also spoke about my social life, work-life and relationships. I felt really comfortable during this assessment as he seemed genuinely interested in my life and he was super down to earth. The psychiatrist mentioned that he picked up on two things: I spoke really quickly and I kept staring out of the window. I didn't notice that he was observing me but that's normal I guess!
I received my diagnosis of ADHD Combined Type shortly after my assessment. I was pretty surprised as I thought I was only inattentive, but it turned out that I scored higher on hyperactive traits. My psychiatrist took through the DVIA-2 screening tool and I was assessed for chronic, trait-like limitations and symptoms. I received a score against both inattentive and hyperactive symptoms in both childhood and adulthood.
We discussed treatment options and he walked me through all of the different medications I could start. I wrote about this in more detail in my post 'Have the meds kicked in yet'. We decided on methylphenidate 5mg twice a day to start off with. I was also added to the list for 'group therapy', my psychiatrist said it could take months or a year before I reached the top of the list. I'm not holding my breath!
The psychiatrist ordered a full blood workup and also an ECG/EKG. I was told that I needed to get an ECG/EKG to ensure I didn't have any arrhythmias before I increased my dosage. I got one done at a hospital a couple of weeks later, I had no idea I needed to be completely topless!
Post Diagnosis
I started on my meds but increased my dosage shortly after as it wasn't effective. I don't think I've found what works for me yet so I'm planning on switching meds or increasing my dosage.
Before COVID-19, I had monthly appointments with my psychiatrist. We discussed how I was doing on my meds and how I was coping in general. I really looked forward to these appointments. Sadly, my appointments have been put on hold since April due to COVID-19.
I started my Twitter account @AdultingADHD and connected/engaged with ADHD Twitter. I'm learning lots of new things about ADHD and coping strategies. I'm also enjoying connecting with people who understand me.
If you want to learn more about ADHD, I wrote a post on '7 Adult ADHD resources I've found useful'
If you have any questions about my experience, feel free to reach out to me on Twitter @AdultingADHD, I'll be using the hashtag #ADHDnhs. Everyone's diagnosis story is different, feel free to use the hashtag to tell your own story.
Rach, with ADHD.